GALLERY
Below are pictures of the examples of the type of braiding styles I do. Please take a look to get some idea of what you want to have done.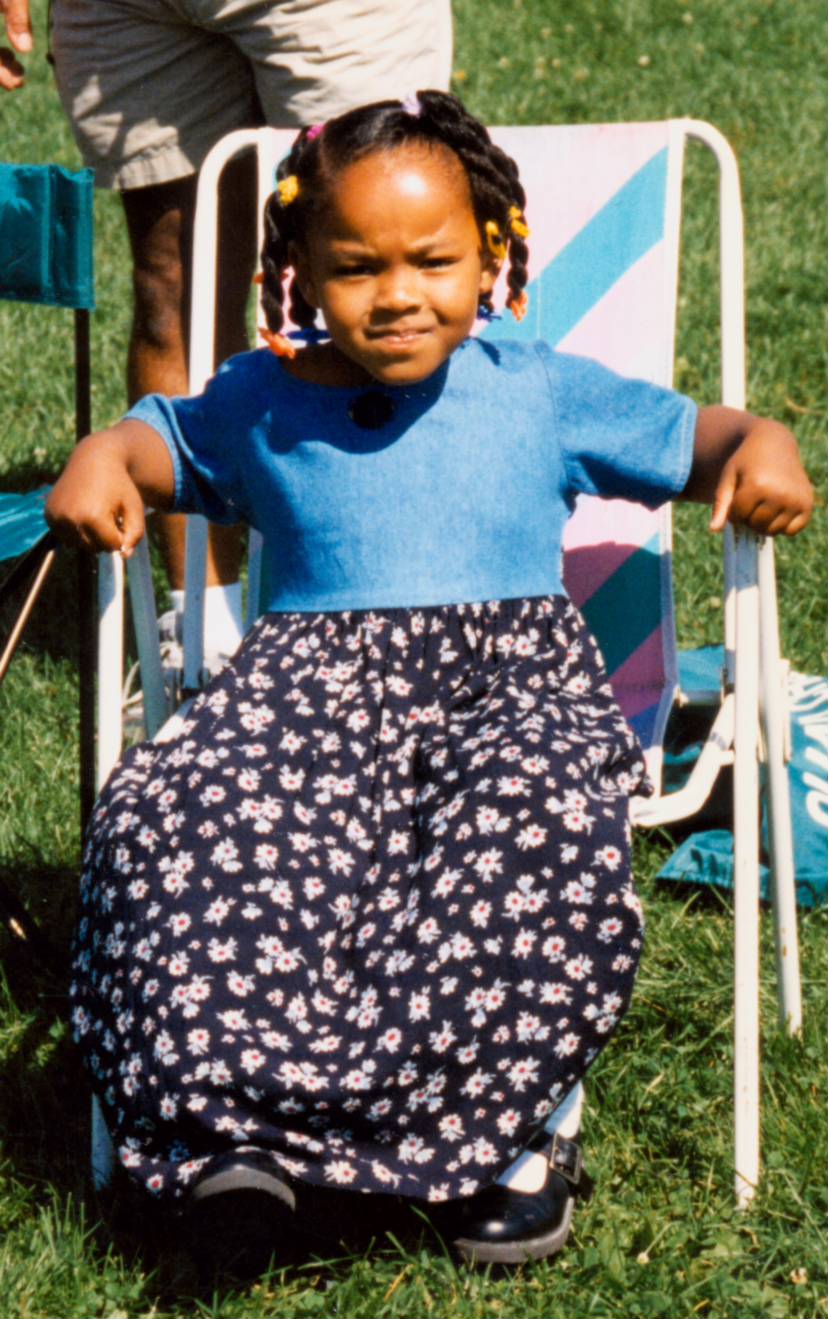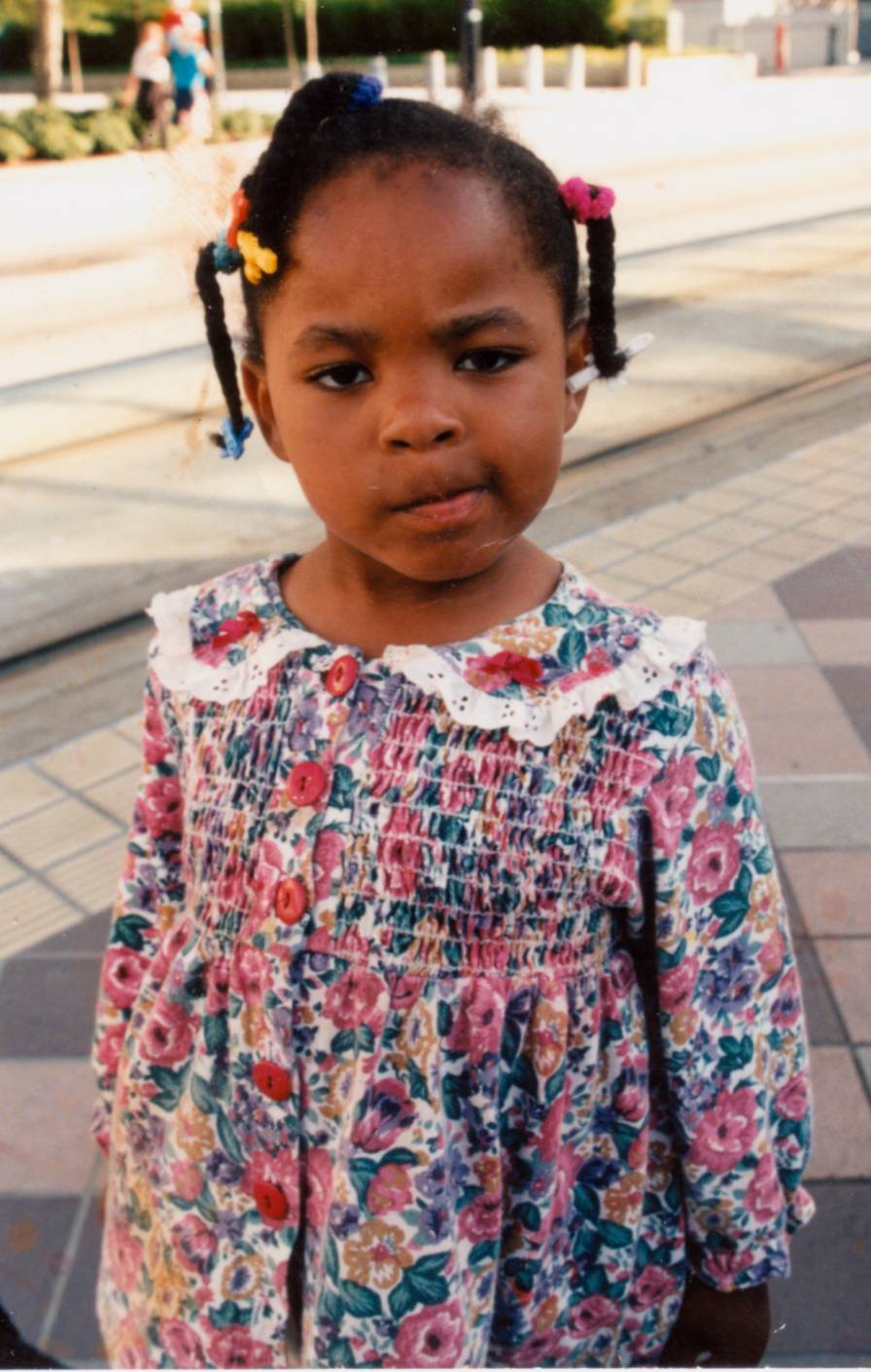 Pigtails
On the far left are pigtail twists
on the imediate left are pigtail braids.

As you can see there a few fly aways on these pigtails. I did my daughter hair before she went to spent the weekend at the grand parents. As you can see after 2 days my daughter's hair still looks good.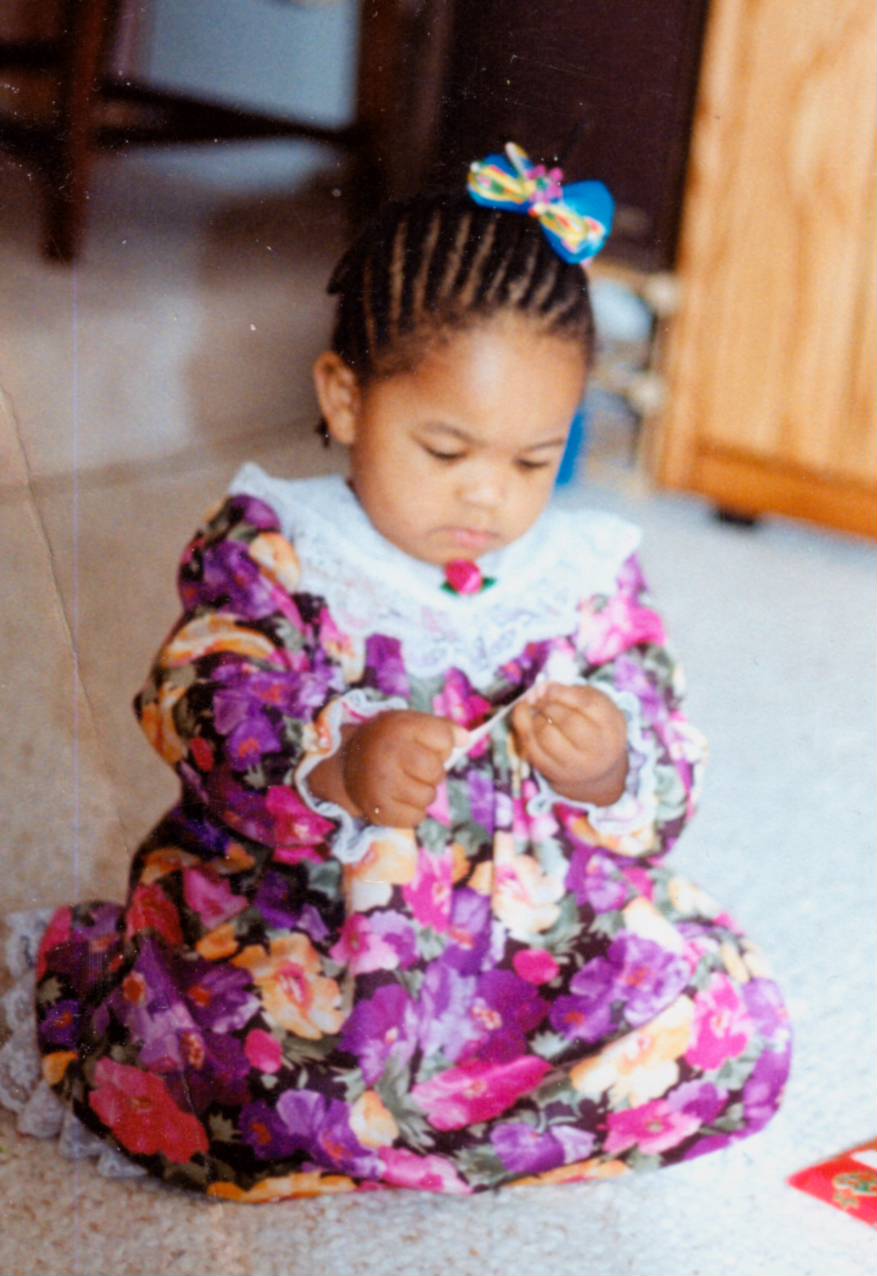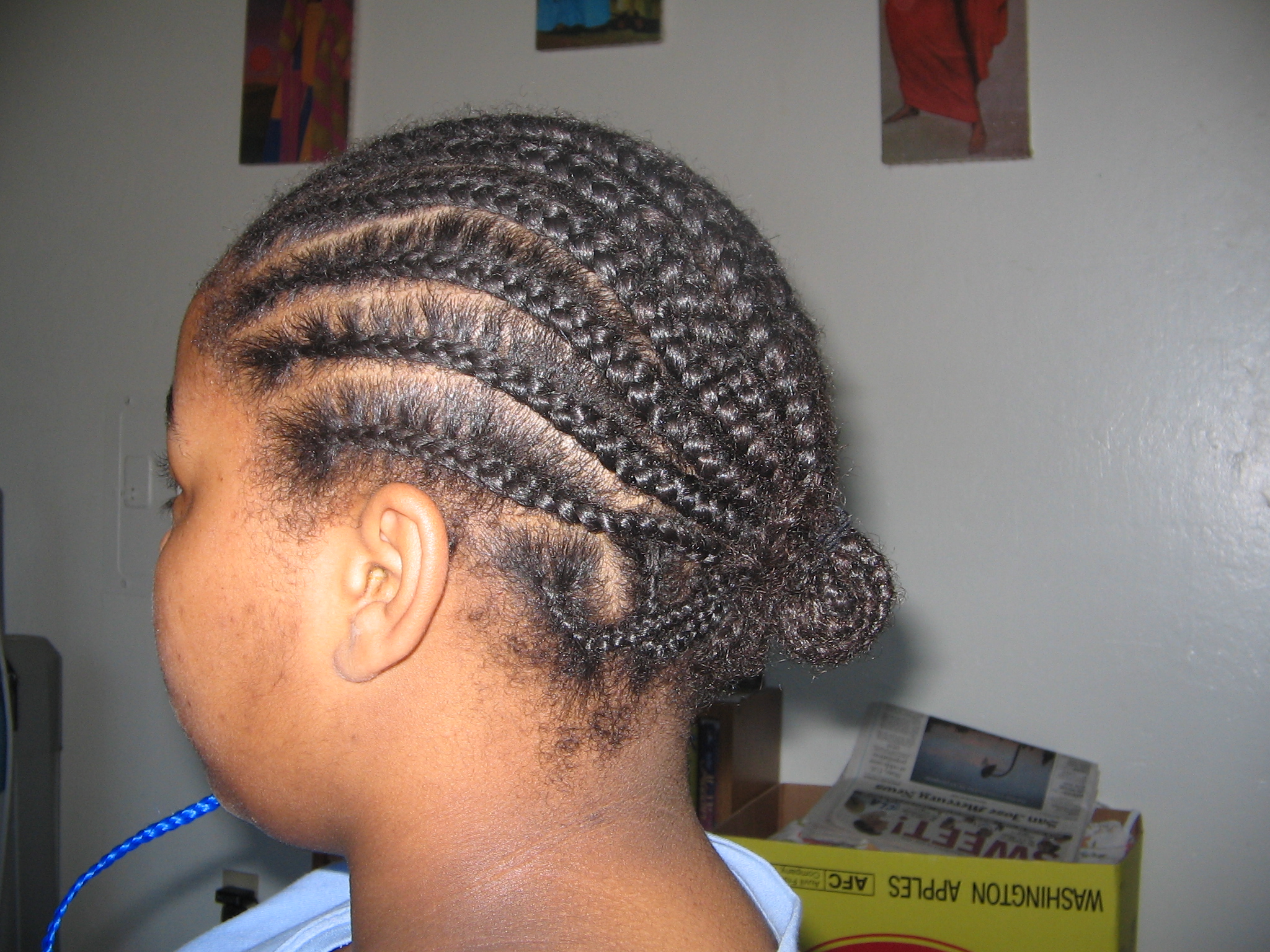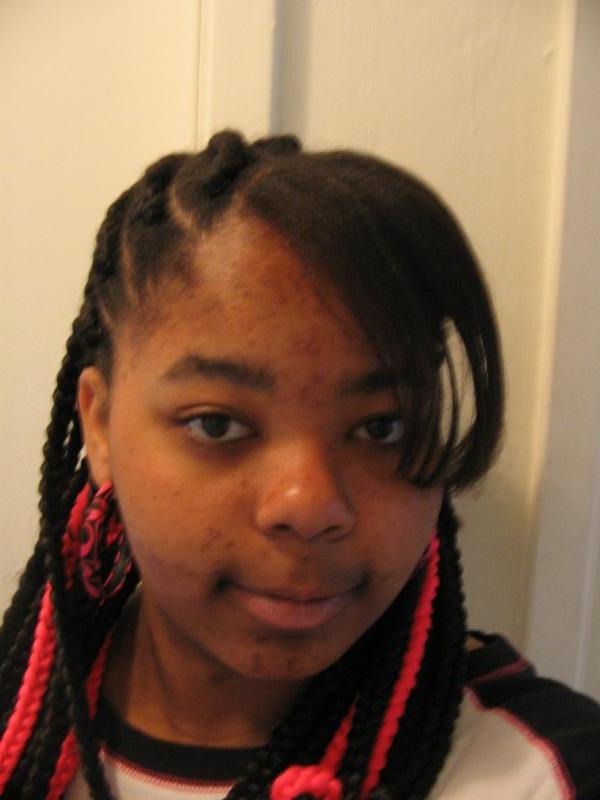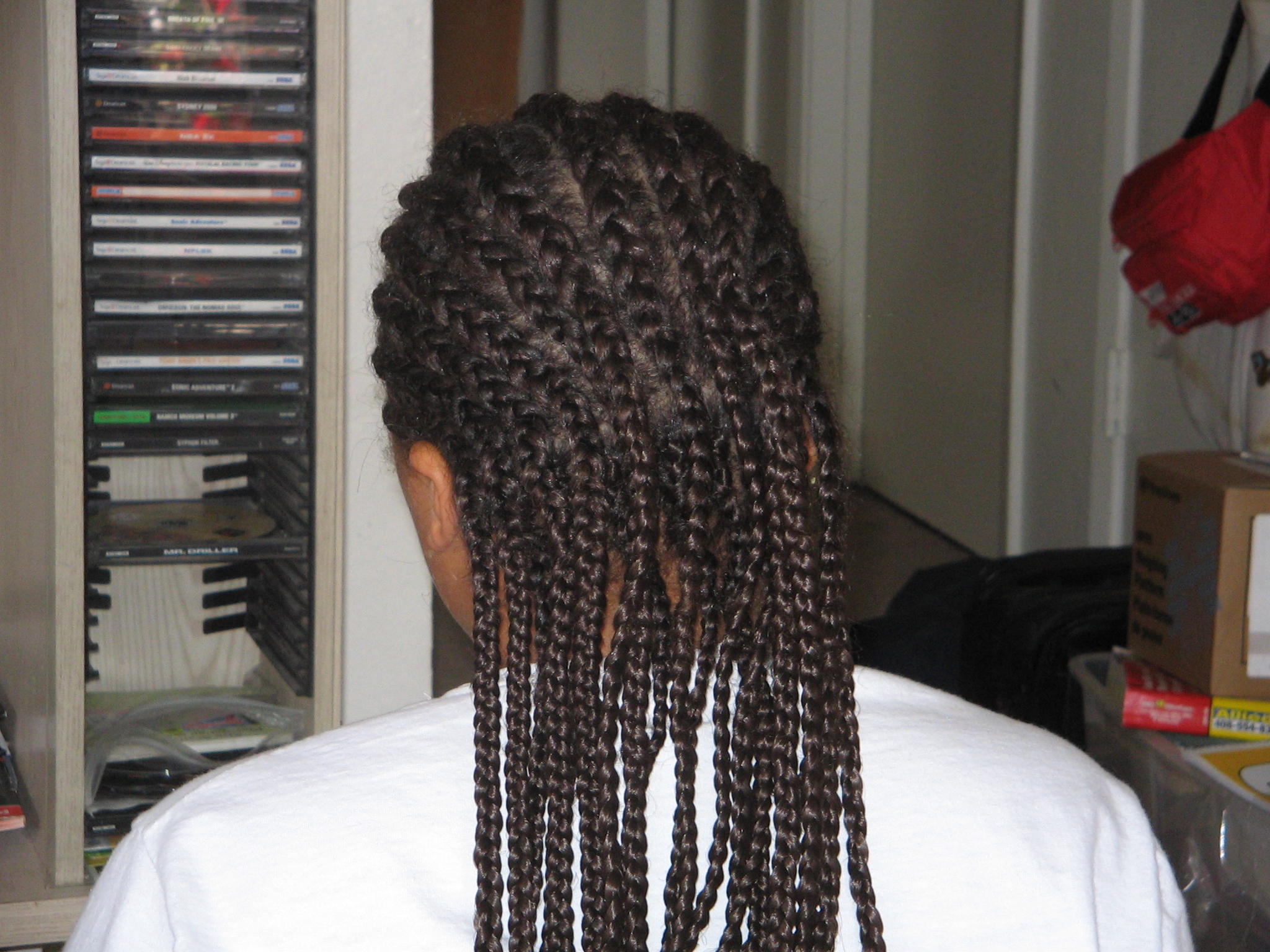 Cornrows Straight Back with Extensions
* please note I do not do any press and curls or cream relaxers.
Individual Braids Medium /with extensions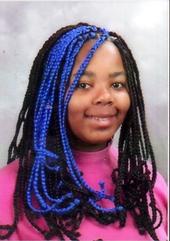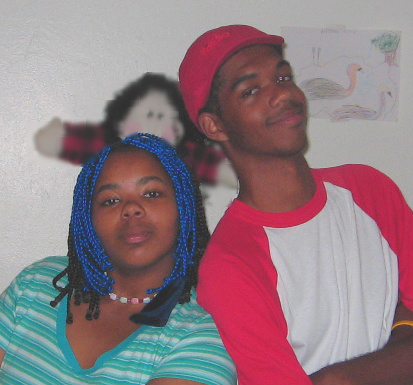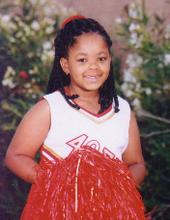 Individual Braids Large / with extensions
On the far left the braids have curls on the ends. This is done without heat or rollers.
Individual Braids Small / with extentions